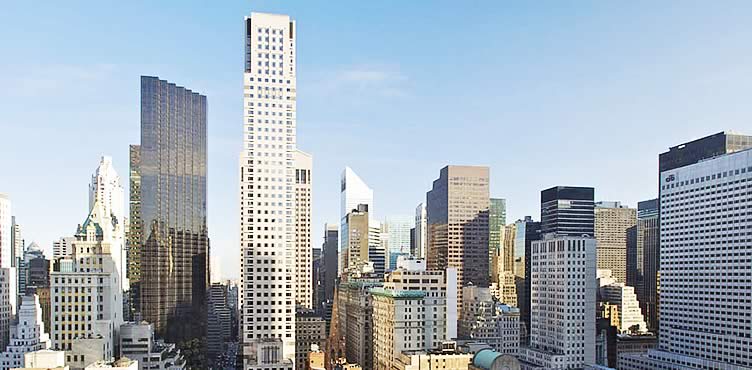 Skyscrapers, Air Traffic Control Towers, Stadiums, Arenas and Sports Complexes...
At Long Island Concrete, we provide all types of concrete and masonry services for commercial clients in Long Island, the Bronx, Brooklyn, New York City, Queens, and other cities in Nassau and Suffolk Counties in NY.  We also cater to commercial customers who are considering a superstructure in Connecticut and New Jersey.  We understand the complexity of these types of construction, and bring peace of mind to our clients through our highly trained contractors and years of experience in the industry.
A superstructure is basically a structure that is built above a baseline, an element of a structure that is constructed above its foundation.  Airport control towers are a good example of a superstructure.  Many high-rise apartments in New York and other cities are designed with additional elements which are built above the baseline.  Because of our extensive, hands-on experience with structural concrete construction, steel reinforced concrete, and other aspects of the business, we bring a level of quality to every project that is unmatched in the industry.  No concrete or masonry project is too basic or too complex for our team.
In New York City and surrounding cities in Nassau and Suffolk Counties, nearly all high-rise residential structures are designed of concrete.  Many superstructures in other large cities including Chicago are designed using structural steel, however there are many advantages of using concrete, including reduced building sway, increased fire safety, and less noise between individual units.  As a provider of concrete, we not only mix the product but deliver it in our own trucks as well.  We also have the machinery and equipment necessary to complete the project, and offer consultations so clients can feel confident and informed in their decisions.
Complex Superstructure Capabilities
Our professional contractors are not strangers to structural engineering concrete or structural concrete construction.  From the most basic concrete foundations and reinforced concrete structures to stamped driveways, poured concrete foundations walls, and architectural precast concrete, we are highly capable and dedicated to client satisfaction and outstanding results.  We know the importance of structural integrity and sound construction practices, particularly in projects involving a superstructure.
If you are in need of a commercial concrete contractor in Queens, Brooklyn, the Bronx, New York City, or in New Jersey or Connecticut, trust Long Island Concrete to complete your superstructure project on time, and on budget.  Put your project in capable hands! Contact one of our friendly concrete construction specialist at Long Island Concrete today. Click or Call (718) 784-4606.