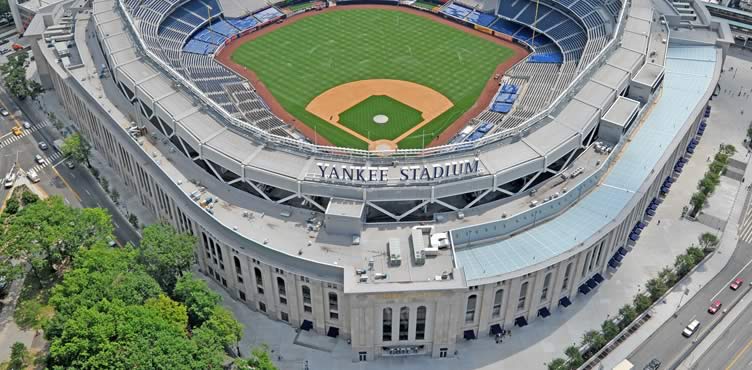 Concrete Foundations, Stadiums, Sports Complexes, Bridges & Roadways
Structural concrete is one of our specialties at Long Island Concrete, Inc.  We cater to the commercial and residential needs of clients in Brooklyn, the Bronx, New York City, Queens, and other areas in Nassau and Suffolk Counties.  Not only do we produce and deliver structural engineering and lightweight concrete, our professionals will perform the work and have the expertise to deliver exceptional results.  We are also happy to discuss your needs with you and provide consultations to ensure your desired result is achieved.
Structural Concrete Construction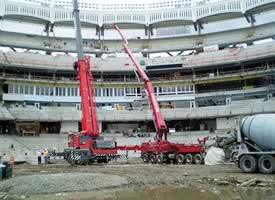 Structural concrete construction is commonly used in footings, bridges, tunnels, foundations, footings, stairs, and retaining walls, and has many other uses in commercial construction where structural load capabilities is an integral part of the structure.  Some of the projects we have successfully completed include commercial office buildings, garages, train and subway stations, shopping malls, and airport facilities.  Pouring concrete sidewalks, poured concrete foundation walls, concrete structural design, building concrete foundations for offices, high rises, and other structures - we do it all.
Regardless of your project, no job is too big for our capabilities. Our architectural concrete products are the best in the industry; customers can rely on our Long Island structural concrete contractors for quality work and unsurpassed results.  Because we also provide the equipment for your project, our contractors are prepared to perform all of the work involved including layout engineering, formwork, excavation and backfill, temporary shoring, and more.  Because of our wide array of services, we are able to provide commercial customers in Suffolk and Nassau Counties the highest possible quality regardless of the industry.
Structural Integrity and Versitility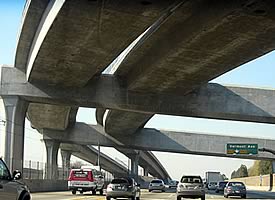 Our highly trained structural concrete construction contractors have the extensive experience necessary to perform a quality job.  At Long Island Concrete, Inc. we understand that proper pouring and shaping of the concrete lends to the longevity of any structure.  Our contractors are highly familiar and experienced with complex foundations; we also understand the importance of adhering to clients' specifications, and completing the work on schedule.  Our customized mixing methods and top-of-the-line equipment ensure that each project we take on is completed to the highest possible standards.
We've worked with many of the top commercial construction companies throughout the USA on projects throughout Brooklyn, Long Island, Queens, the Bronx, New York City, Connecticut, Westchester and Northern New Jersey.  Since 1986 clients have been relying on Long Island Concrete, Inc.,  and our team of professionals for outstanding materials, workmanship, and price.  Contact us today at 718-784-4606 to speak to a friendly concrete professional about your project. Ask us for a quote!