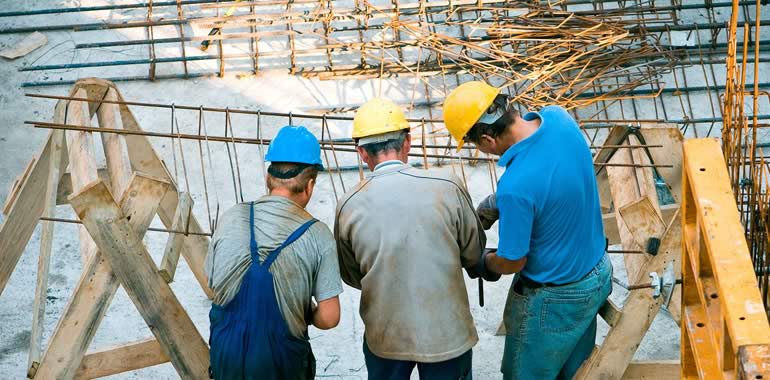 Concrete Foundations, Commercial Buildings, Slabs, Floors, Bridges & Roadways
At Long Island Concrete, Inc. our professionals know that reinforced concrete is the preferred choice for commercial applications in the New York City, Brooklyn, Queens, and the Bronx areas of NY because of its strength and durability.  Reinforced concrete structures also resist erosion and fire, which ultimately means fewer maintenance costs.  This type of concrete is ideal for use in concrete foundations, resurfacing driveways, beams, floors, even bridges.  Examples of applications in which steel reinforced concrete is a good choice include parking and airport facilities, shopping centers, garages, train and subway stations, and commercial office buildings.
Large Scale Commercial Projects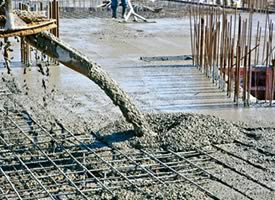 We provide a wide array of services to clients throughout Nassau and Suffolk Counties in New York; not only do we provide the reinforced concrete with our trucks, we provide the equipment and highly trained employees to perform the work.  Our professionals have the expertise to assist you with any commercial project, no matter how big or small.  We also provide consulting services to those who want to learn more about the various options and which type of concrete would be best for your particular application.
Concrete sidewalks, poured concrete slab foundations, concrete structural design, poured concrete foundation walls - we do it all.  Why reinforced concrete for your Brooklyn or Queens commercial business needs?  The most commonly used in construction, this type of concrete is reinforced using steel, fiber-reinforced polymer, or other materials that make it highly durable and versatile.  Another benefit of this type of concrete is that it can be used with rebar to form various shapes, as the rebar (a steel rod) is placed during the process of pouring the concrete.  This is a highly common process in constructing frames, foundations, and walls. Reinforced concrete is ideal for the construction of airplane hangars, and in any application regarding elements used for structural support such as floor slabs, concrete foundations, masonry walls, and structural steel frames.  For commercial applications, this type of concrete makes every building or construction project more affordable.
Versatility, Superior Strength and Durability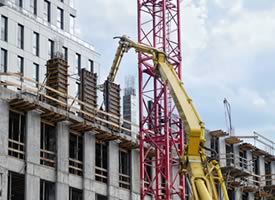 Projects in Long Island, the Bronx, New York City, or other cities in Suffolk or Nassau County also benefit from reinforced concrete which can be used poured concrete foundation walls, slab foundations, sidewalks, concrete driveways, and more.  Steel reinforced concrete provides superior strength, support, and durability and is highly versatile in regards to its use in precast shapes as well. Whether for commercial or residential reinforced concrete needs, trust the professionals at Long Island Concrete, Inc.  Our team are skilled, capable and dedicated to high standards. We will exceed your expectations at every level.
Call today to speak with one of our friendly concrete construction professionals. Ask us to quote your next project. Call now (718) 784-4606.