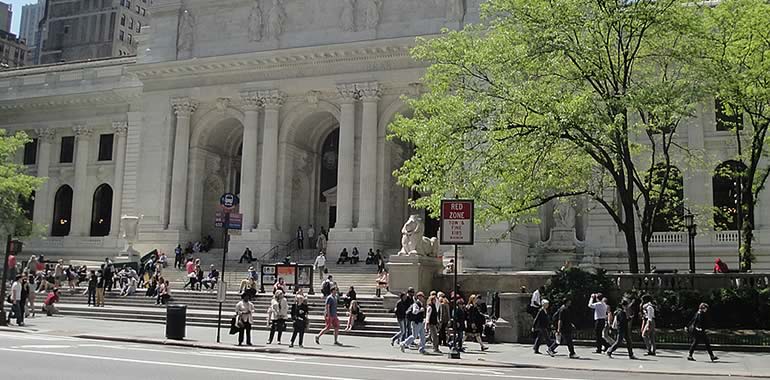 Store Fronts, Airports, Commercial Walkways, Pathways, Entry Ramps...
At Long Island Concrete, Inc. we are the experts when it comes to pouring concrete sidewalks.  Working with clients in Queens, New York City, the Bronx, Brooklyn, and throughout Suffolk and Nassau Counties, our contractors are dedicated to excellence not only in concrete sidewalks, but all types of concrete work.  We provide exceptional quality services at an competitive a price. We not only prepare the concrete and deliver it to the job site, we also provide highly trained and skilled workers and masons who perform the work.  Using our own equipment, we will complete your concrete sidewalk project on-time, on-budget.  We also handle all consultations to those who desire to learn more about what we do and the results you can expect.
Commercial Concrete Sidewalks
Pouring commercial concrete sidewalks is just one aspect of the work we do.  A few of our areas of focus include heavy construction and large scale projects for commercial office buildings, airport facilities, shopping centers, malls, parking facilities and parking garages, train and subway stations and platforms.  Because of our expertise in all things concrete - foundations, retaining walls, precast concrete, driveways, and more, you can rely on Long Island Concrete, Inc. for unsurpassed expertise and quality results.
We understand that concrete sidewalks aren't just for walking on, and that there are countless design options.  From straight and short to curved, angled, or winding through varying high traffic areas, sidewalks and walkways can add incredible beauty, distinction and functionality to your overall project design.  Reinforced concrete sidewalks are the most common and popular choice for commercial construction today.  Certainly a walkway or sidewalk helps lead you where you are going, however today they do much more, enhancing curb appeal of both architecture and function for retail and office buildings throughout any city or region.  The addition of sidewalks is a good investment for those who want to make their properties not only more efficient, but more appealing, safe and functional as well.
Strength, Durability - Concrete Done Right
Concrete is the true and test material for sidewalks as it provides strength, durability and can stands the test of time in all sorts of climate.  Whether you are a construction company, a contractor or the owner/manager of a office building, shopping mall, high-rise apartments, or professional office complex, trust Long Island Concrete, Inc. for your concrete sidewalks construction.  Providing clients in New York City, Brooklyn, Queens, the Bronx, and nearby cities with exceptional quality products and service you can rely on us to do the job right.
Contact Us Today!
Contact Long Island Concrete, Inc. to speak with one of our knowledgable consultant or construction professionals. Call today about your concrete sidewalk project! Call (718) 784-4606.